An accommodation experience with high standards of hospitality, where relaxation, revitalization and custom services are first to come. As the Cycladic landscape of Naxos and the Greek blue seas are in the background, Cocopalm Luxury Living Villas places a substantial emphasis on the term bohemian luxury.
The unique connection of the Naxian natural landscape with the modern architecture and the traditional Aegean aura, and of course the authentic island hospitality, are the definition and philosophy of COCOPALM VILLAS.
Just a few kilometers from Naxos Town and Plaka beach, the Cocopalm complex invites the visitor to a unique holiday experience that combines luxury accommodation, high gastronomy & absolute revitalization and wellness. Each villa has a large private pool in one of the best locations on the island offering calmness and relaxation for the visitor.
The interior design creates a special bohemian sense of luxury in all places combining the ultra-modern comforts that the cosmopolitan visitor seeks.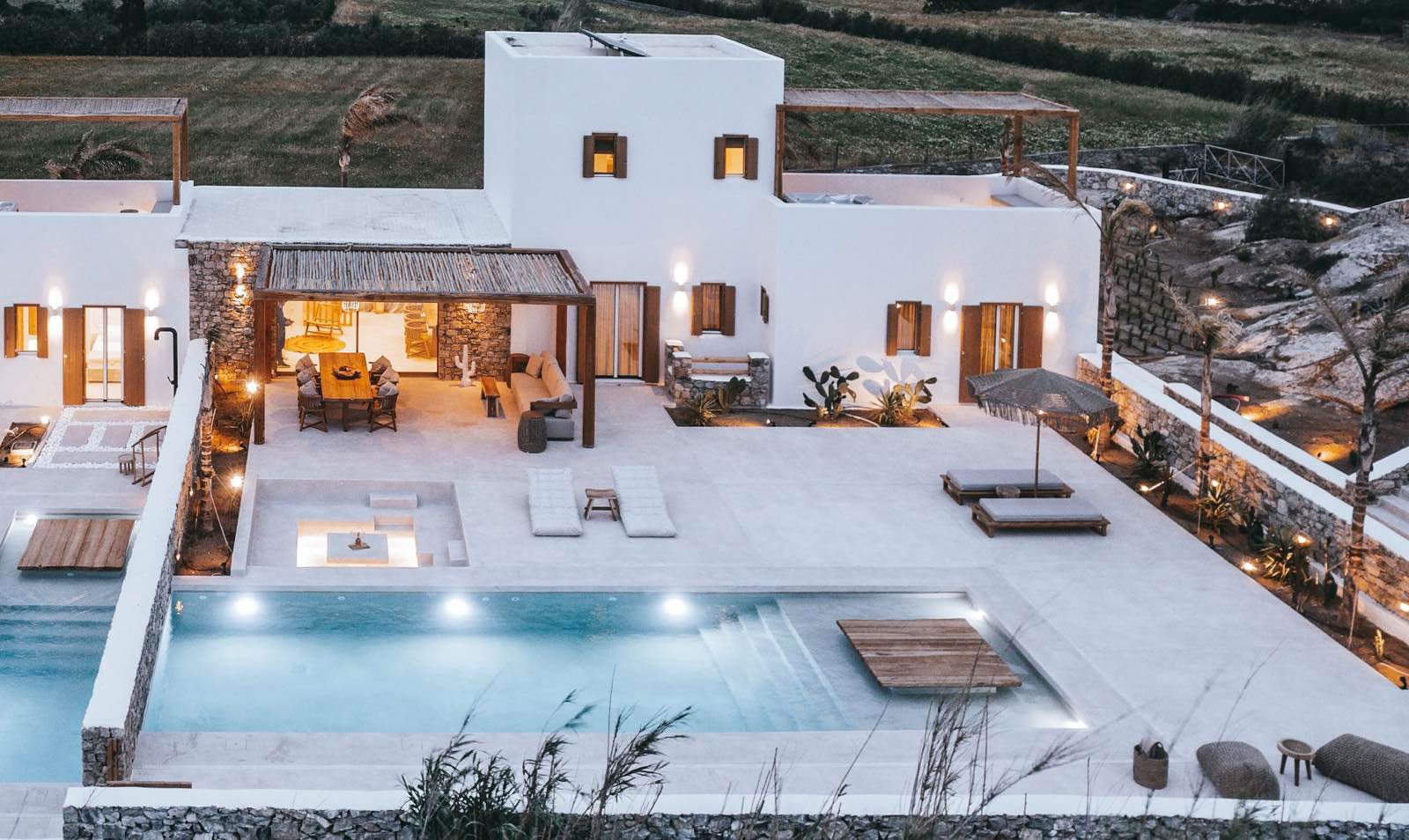 With Infinity Pool & panoramic sea and Mountain View 
Villa Size : 200 m2 total in three levels with private pool 
In the place that comfort meets luxury, lies the perfect shelter. Welcome to Elite Villa, the ultimate destination for luxury living…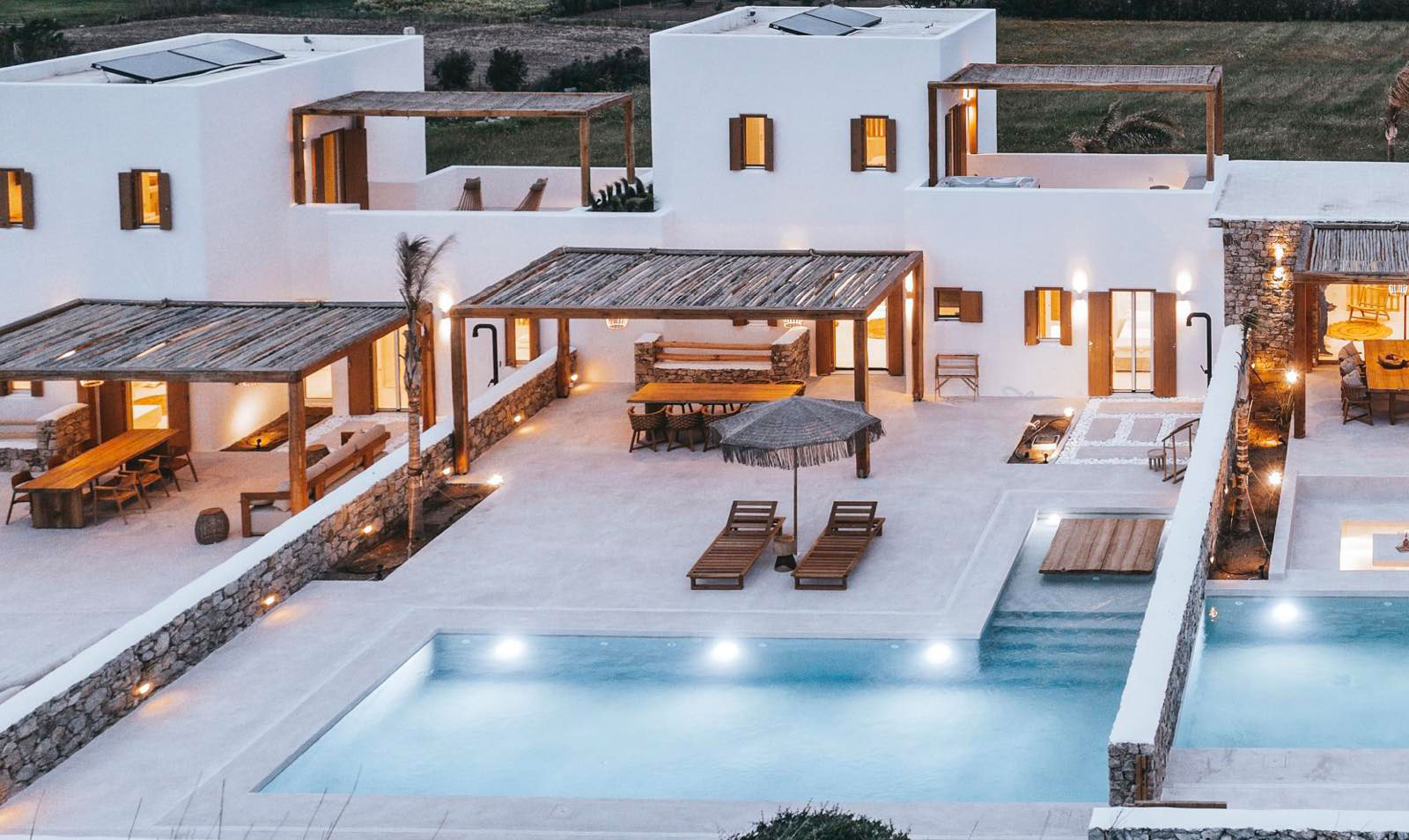 With Infinity Pool & panoramic sea and Mountain View
Villa Size : 150 m2 total in three levels with private pool
Prestige Villa offers a unique private residence experience of luxurious comforts and services combining minimal Cycladic architecture with…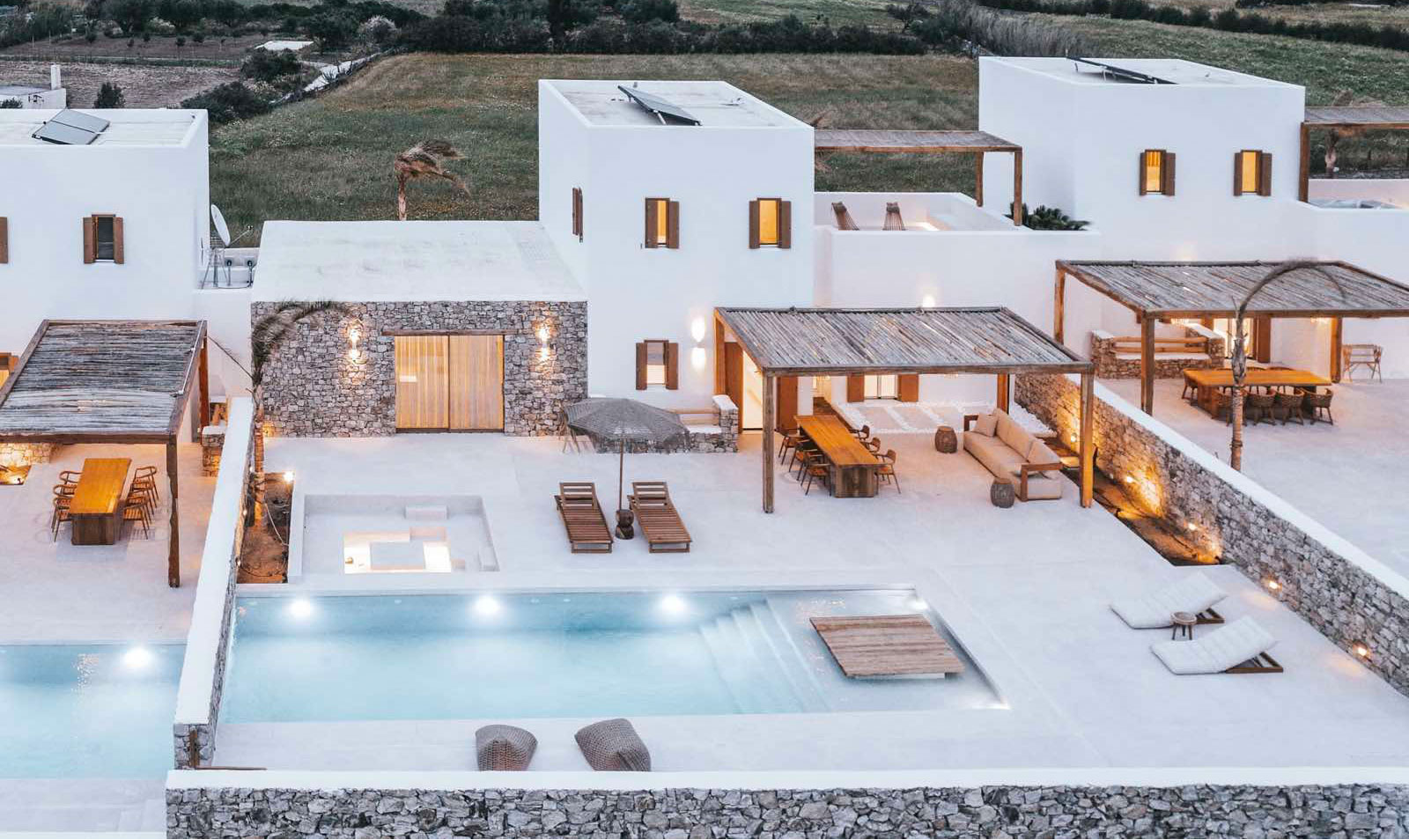 With Infinity Pool & panoramic sea and Mountain View
Villa Size : 200 m2 total in three levels with private pool
The minimal architecture inspired by the Cyclades & the peaceful environment of this villa welcomes its guests to the ultimate relaxation and luxury…
With Infinity Pool & panoramic sea and Mountain View
Villa Size : 150 m2 total in three levels with private pool
The minimal traditional Cycladic architecture & the modern luxurious interior design are in perfect harmony in the place…